KATE REID (Marion Jaworski)
Sie ist die gute Seele im Hause von Robert. Sie arbeitete schon bereits für Roberts Vater  und führt eine große Freundschaft zu Milo, wenngleich ihr sein Lebensstil nicht wirklich gefällt. Sie liebt Robert, als wäre es ihr eigener Sohn, allerdings missfällt ihr, dass er sich ständig in halsbrecherische Abenteuer stürzt.
It is the good soul in Robert Gavilans House. She  has already worked for Robert's father and leads a great friendship with Milo, although their not really likes his lifestyle. She loves Robert, as if it were her own son, but her displeases that he constantly plunges into breakneck adventure.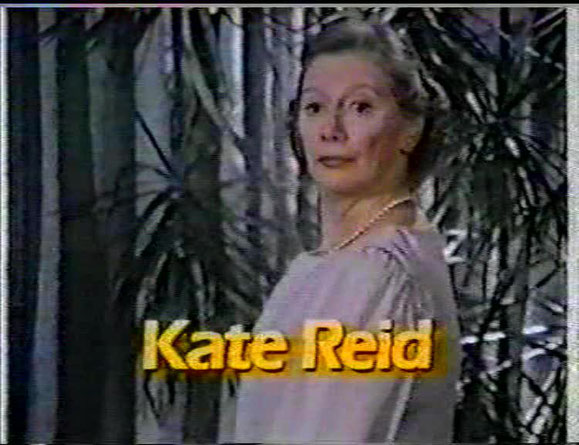 DIE SCHAUSPIELERIN KATE REID
Quelle: de.wikipedia.org
FILMOGRAPHIE / FILMOGRAPHY