COMEDYSHOWS & WEIHNACHTSSHOWS (Comedyshows & Christmas-Shows)
GRAND OLE OPRY CHRISTMAS (1979)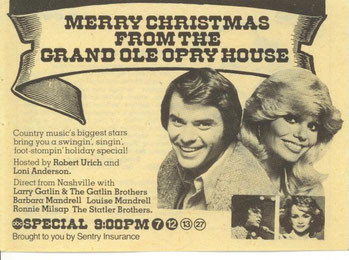 Dieses Weihnachts-Special hatte Bob 1979 als Moderator gemacht - zusammen mit Loni Anderson.
Barbara Mandrell, Larry Gatlin, The Statler Brothers, Ronnie Milsap, Loni Anderson, Robert Urich, Wendy Holcombe, The Smokey Mountain Kids   

From Nashville, hosts Robert Urich and Loni Anderson welcome musical guests Larry Gatlin, the Gatlin Brothers, Barbara Mandrell, Louise Mandrell, the Statler Brothers, Wendy Holcombe, Ronnie Milsap and the Smokey Mountain Kids. In a scene commemorating a Civil War Christmas, Robert sings and recites Henry Wadsworth Longfellow's "I Heard the Bells."
Schaut hier auf den Links / Look here to this Links
http://www.atvaudio.com/ata_search.php?keywords=MERRY+CHRISTMAS+FROM+THE+GRAND+OLE+OPRY+HOUSE
A Christmas Special... With Love, Mac Davis (1979)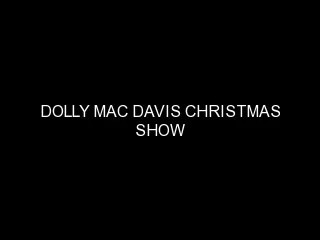 Mac Davis präsentierte jährlich jeweils diese musikalische Weihnachtssendung, in der er immer verschiedene Gäste aus der Film-und-Musikwelt einlud. 1979 waren das neben Robert Urich auch Kenny Rogers und Dolly Parton. Die Stars spielten und sangen zusammen mit Davis meist ein Weihnachtslied, ebenso waren auch immer Tänzer eingeladen.

Hier mal ein Clip mit Parton und Davis: (ohne Bob Urich!)
Mac Davis presented annually to this musical Christmas show in which he always invited different guests from the film and music world. 1979, the next Robert Urich also Kenny Rogers and Dolly Parton. The Stars played and sang along with Davis usually a Christmas song, just as dancers were always invited.

Here's a clip with Parton and Davis: (without Bob Urich!)
The Star - Makers (1980)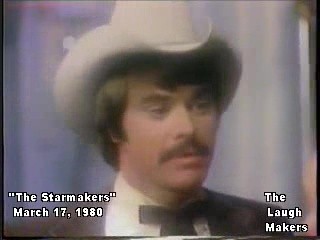 1980 machte Robert Urich zusammen mit Bob Hope, Bernadette Peters und Linda Gray diese Comedy-Sendung. Hope selbst mimte die Hauprolle.
In 1980 Robert Urich along with Bob Hope, Bernadette Peters and Linda Gray this comedy show. Hope even mimed the Hauprolle.
The first Class at Westpoint (1981)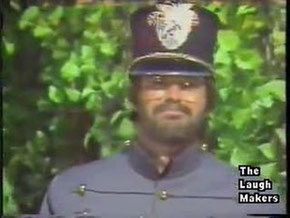 Bei "The First Class at Westpoint" handelt es sich um ein TV Spezial das vom Komiker und Schauspieler Bob Hope präsentiert wurde. In dieser Ausgabe waren zu Gast Mickey Rooney, Brooke Shields, Robert Urich, Glen Campbell und George C. Scott.

Während Scott einen Indianerhäuptling spielte, schlüpfte Urich in die Rolle eines Soldaten.
In "The First Class at West Point" is a TV special which was presented by comedian and actor Bob Hope. In this issue were to host Mickey Rooney, Brooke Shields, Robert Urich, Glen Campbell and George C. Scott.

While Scott played an Indian chief, Urich slipped into the role of a soldier. :
Billy Crystal Comedy Hour (1982)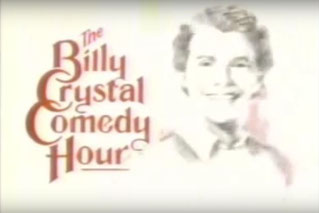 In dieser Comedyshow spielte Robert eine Gastrolle als sich selbst, und zwar in der 2. Folge der 1. Staffel. Leider konnte ich noch nichts näheres darüber finden, kann euch aber einen Clip aus der Billy Crystal Comedy Hour von 1982 zeigen - ist leider nur ohne Bob, dafür mit John Candy. So kann man zumindest einen kleinen Einblick über die Show bekommen:
In this comedy show Robert played a guest role as himself, in the 2nd Consequence of the first Season. Unfortunately I could not find anything further about it, but you can show a clip from the Billy Crystal Comedy Hour from 1982 - is unfortunately without Bob, but with John Candy. So you can at least get a glimpse of the show:
Saturday Night Live (1982)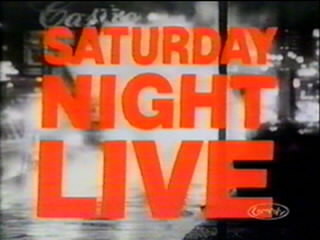 Gastrolle mit Bob aus dem Dauerbrenner:
Jahr: 1982
Deutscher Titel: keine deutsche Ausstrahlung
Originaltitel: Robert Urich / Mink deVille
Episode: Staffel 7 / Episode 14
Rollenname: als er selbst / himself
Robert Urich spielt darin den Moderator in der Folge und tritt in verschiedenen Rollen in mehreren Sketchen auf. Mit dabei in dieser Folge sind Stars wie Eddie Murphy, Joe Piscopo oder Tony Rosato
Robert Urich stars as the moderator in the result and occurs in various roles in several skits. Included in this series are stars like Eddie Murphy, Joe Piscopo and Tony Rosato
Worum es in der Comedyshow geht:
Saturday Night Live (SNL) ist eine US-amerikanische Comedy-Show des Senders NBC, die seit der ersten Sendung am 11. Oktober 1975 fast jeden Samstag ausgestrahlt wurde. Die Dauer beträgt 90 Minuten. Viele Comedy-Stars gingen aus dieser Sendung hervor.
Das Ensemble der Sendung besteht in der Regel aus etwa zehn festen Mitgliedern. Für viele ist die Sendung ein Sprungbrett zu größeren Rollen, so dass immer wieder einzelne Schauspieler die Sendung verlassen und durch neue ersetzt werden. Hinzu kommen noch einige unregelmäßig auftretende "freie" Mitglieder.
Die Show wird von einem wöchentlich wechselnden Gastgeber präsentiert. Dies sind üblicherweise bekannte Schauspieler, Musiker oder andere Personen des Showbiz.
In Deutschland werden die aktuellen Episoden auf Sat.1 Comedy ausgestrahlt. Erstmals in Deutschland wird die Show bereits eine Woche nach der US-Erstausstrahlung gezeigt. Seit dem 3. Oktober 2009 zeigt der Abosender samstags um 23:00 Uhr die neuen Folgen. Die Episoden der 35. Staffel werden erstmals in Deutschland im digitalen Fernsehen in englischer Originalsprache ohne Untertitel gezeigt. Darüber hinaus zeigt der Sender mehrere Classic-Episoden.
Saturday Night Live (SNL) is an American comedy show of the NBC, the most since the first broadcast 11th October 1975 was broadcast every Saturday. The duration is 90 minutes. Many comedy stars emerged from this program.

The ensemble of the show is usually from about ten permanent members. For many, the show as a springboard to bigger roles, so that always leave the program and individual actors are replaced by new ones. In addition there are some intermittent "free" members.

The show is presented from a weekly changing hosts. These are commonly known actors, musicians or other people in showbiz.

In Germany, the current episodes will be aired on Sat.1 comedy. For the first time in Germany, the show already shown a week after the U.S. broadcast. Since 3 October 2009 shows the Abosender Saturdays at 23:00 clock the new episodes. The episodes of the 35th Season will be first shown in Germany in the digital television in the original English language without subtitles. In addition, the channel shows several classic episodes.
Videolink:

Und hier noch ein interessanter Bericht mit Screenshots :
Videolink: Cameo with Bob from the long-running comedy show
Interesting Facts with Screenshots:
The Rodney Dangerfield Special: I Can't Take It No More (1983)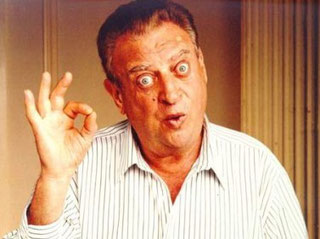 In diesem Special vom US Komiker Rodney Dangerfield spielte Bob gleich mehrere Rollen. Es gibt zwar mehr Videos aus diesem Special, allerdings konnte ich Bob dort bislang nicht entdecken....außer hier:
Spult auf 0:39 vor um Bob zu sehen.  :)

und dann nochmal auf 2:28 um ihn wieder zu sehen, er taucht nämlich für eine Minute nach 1:20 kurz unter.

Er spielt dort einen "Cubs" Fan.
In this special, the U.S. comedian Rodney Dangerfield Bob played several roles. There are more videos from the special, but I could not find Bob there yet .... except here:

Moves to 0:39 prior to Bob to see. :)

and then again at 2:28 to see him again, he appears briefly in fact for a minute after 1:20.
The Funniest Joke I Ever Heard (1984)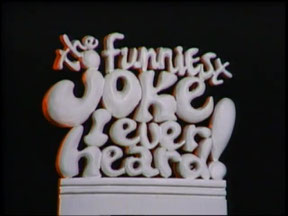 Bei dieser Comedyshow kamen viele bekannte Gesichter des US Fernsehens zum Wort um ihre lustigsten Witze vorzutragen. Neben Ernest Borgnine waren dies u.a. Martin Sheen, Jack Lemmon, Cindy Lauper und Kathy Lee Gifford.

Die Gastgeber Rolle nahm Bob ein, zusammen mit Heather Thomas, bestens bekant aus "Ein Colt für alle Fälle". Fälschlicherweise wird auch "Priscilla Barnes" als Moderatorin genannt, was aber nur IMDb behauptet und es keine Bilderbeweise gibt.

Hier ein Video mit Bob, der bezaubernden Heather Thomas und der Schauspiel Legende Jack Lemmon.
In this comedy show came many familiar faces of U.S. television for word recite their funniest jokes. Besides Ernest Borgnine were the inter alia Martin Sheen, Jack Lemmon, Cindy Lauper and Kathy Lee Gifford.

The hosts took a role Bob, along with Heather Thomas, best bekant from "The Fall Guy". Falsely is also "Priscilla Barnes" named as a presenter, but claims only what IMDb and there is no evidence images.

Here's a video with Bob, the lovely Heather Thomas and the legendary actor Jack Lemmon.
McDonalds Charity Christmas Parade (1985)

Oprah Winfrey  und Bob Urich  moderierten am 22. Dezember 1985 eine Weihnachtsparade die an der Michigan Avenue (eine der bekanntesten und wichtigsten Nord-Süd Hauptstraßen der Stadt) in Chicago stattfand. Es war die 51. ihrer Art, wie jedes Jahr sah man dort Marschkapellen, Clown's, Ballons, Jongleure, Umzugswägen und vieles mehr. Als Hauptsponsor fungierte die Fast-Food Restaurantkette McDonald's.

Der Sender übertrug 2 Stunden live vor Ort, die eigentlich Parade dauerte aber etwas länger an. Ob neben Bob und Oprah noch weitere Promis eingeladen oder zu sehen waren, ist mir nicht bekannt.
Oprah Winfrey and Bob Urich moderated on 22 December 1985, a Christmas parade on Michigan Avenue (one of the best known and most important north-south main roads of the city) took place in Chicago. It was the 51th of its kind, as every year, were seen marching bands, clown's, balloons, jugglers, moving carts and much more there. As the main sponsor acted the fast food restaurant chain McDonald's.

The transmitter was 2 hours live on site, which is actually parade lasted but a little longer. Whether next to Bob and Oprah invited more celebrities or were seen, I do not know.
Circus of the Stars (1990)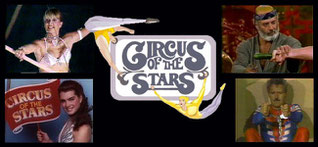 In der prominent besetzten Zirkusveranstaltung die von 1977 bis 1994 einmal jährlich ausgestrahlt wurde, hatten verschiedene TV Persönlichkeiten Auftritte als Artisten, Clowns oder auch als Moderatoren. So auch Bob, der im Jahr 1990 zusammen mit "Joan Van Ark", "Richard Crenna" und "Whoopi Goldberg" durch das Programm führte.

Neben dem Quartett waren u.a. auch Rebeca Arthur, Linda Blair, Morgan Brittany, John Buchanan, Shane Butterworth, Tony Carreiro, Dah-ve Chodan, Dick Clark, Wendy Cox und Ann Jillian dabei.

Die Show hatte viele ähnliche Formate in weiteren Ländern. In Deutschland und Österreich hieß die Sendung "Stars in der Manege" und lief sogar schon 1959, also 18 Jahre vor "Circus of the Stars".
The star-studded event, the circus was aired from 1977 to 1994 once a year, had several TV appearances personalities. Than artistes, clowns, or as moderators Including Bob, who in 1990 led with "Joan Van Ark", "Richard Crenna" and "Whoopi Goldberg" by the program.

Besides the quartet were inter alia and Rebeca Arthur, Linda Blair, Morgan Brittany, John Buchanan, Shane Butterworth, Tony Carreiro, Dah-ve Chodan, Dick Clark, Wendy Cox and Ann Jillian here.

The show had. Many similar formats in other countries In Germany and Austria, the program was called "Circus of the Stars" and was even in 1959, 18 years before "Circus of the Stars".
A Musical Christmas at Walt Disney World (1993)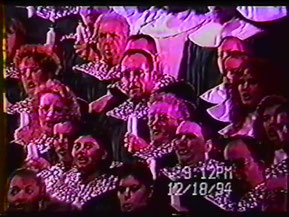 Bob moderierte die musikalisch-weihnachtliche Show am 18.12.1994. Zu den eingeladenen Gästen zählten:

Kathie Lee Gifford
Trisha Yearwood
Peabo Bryson
Andy Williams
Natalie Cole
Lea Salonga
Steven Curtis Chapman
Lorrie Morgan
Bob presented the musical Christmas show in 2003. Were among the invited guests:

Kathie Lee Gifford
Trisha Yearwood
Peabo Bryson
Andy Williams
Natalie Cole
Lea Salonga
Steven Curtis Chapman
Lorrie Morgan
The Ultimate Auction (2000)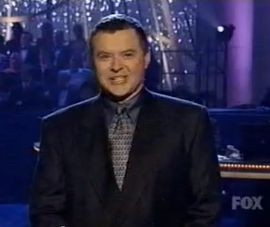 Bob stellt hier "Miss Akte X" Gillian Anderson vor, die aus dem Weihnachtsgedicht "Twas the Night Before Christmas" den dort anwesenden Kindern was vorliest. Neben den beiden waren laut IMDb auch noch James Cameron und Sarah Ferguson anwesend, die man speziell in diesem Clip aber nicht findet.
Bob shares with us "Miss X Files' Gillian Anderson, from the Christmas poem" Twas the Night Before Christmas "reads the children present there what. Besides the two were also loudly IMDb James Cameron and Sarah Ferguson present, especially the one in this clip does not find.
WEITERE AUFTRITTE IN KURZERWÄHNUNG
MORE IN BRIEF MENTION
Hier folgen weitere Auftritte von Robert Urich, wo ch leider kaum Informationen zu habe und auch kein Bildmaterial habe. Die Inhaltsbeschreibungen stammen von meinem guten Freund Simon 'Seamus' Ferrally.
Here are two other performances by Robert Urich, where I unfortunately have little information and have no imagery. The contents comes from a good friend of mine, Simon 'Seamus' Ferrelly.
67th Annual Hollywood Christmas Parade (19??)
n dieser Weihnachts-Sondersendung die Robert Urich als Grand Marshal anführte, waren wieder viele Prominente eingeladen die an der Parade teilnahmen. Unter anderem waren dabei:

Alex Trebek
Tawny Little
Robert Urich als Grand Marshal
Steve Allen
Jayne Meadows
Barbara Billingsley
Pat Boone
Deborah Boone
Mickey Rooney
Dick Van Dyke
Loni Anderson
Marion Ross
Nancy Sinatra
Connie Stevens
Donny Osmond
Marie Osmond
Jeri Ryan
Ethan Phillips
Ben Savage
Taj Mowry
Phil Morris
Ali Landry
John DiResta
Sharon Case
Sean Holland
John Daly
Dax Griffin
Greg Evigan
Jay Pickett
Kristian Alfonso
Shar Jackson
Frances Fisher
Lou Diamond Phillips
Jimmy Baker
Vicki Lawrence
Harvey Korman
Little Richard
Melissa Manchester
Ruth Buzzi
Stacey Dash
Shirley Jones
Ron Melendez
Alley Mills
The Radio City Rockettes

With a new, winding 3-1/2-mile route for the 67th annual Hollywood Christmas Parade, Robert Urich is looking like the perfect choice for grand marshal.

After taking the helm in TV's ``Love Boat: The Next Wave,'' Urich's nautical know-how may come in handy as he navigates more than 100 celebrities, 16 marching bands and dozens of floats, cars and equestrian units through the city streets. The parade starts at 6 p.m. today.

Celebrities scheduled to ride in the parade include Dick Van Dyke, Pat Boone, Mickey Rooney and the rest of the new ``Love Boat'' cast.

The parade route starts near Paramount Studios at Bronson and Melrose and twists around Vine Street, Sunset Boulevard and Highland Avenue, before ending on a four-block stretch of Hollywood Boulevard.

Grandstand seats are available for $18 and $25 and can be purchased at Melrose Avenue and Plymouth Boulevard today from 9 a.m. to 4 p.m.

Officials recommend avoiding the area bounded by Franklin Avenue, Beverly Boulevard, Western Avenue and La Brea Avenue from 2 to 10 p.m.

Metropolitan Transportation Authority buses will be rerouted to accommodate the parade, including Line 163 from Sherman Way to Hollywood and its San Fernando Valley-Hollywood-Los Angeles express route.
Bob Hope for President (1980)
1980 schlug sich Bob Hope selbst zum Präsidenten der Vereinigten Staaten vor und startete eine ulkige Kampagne, die sich über mehrere Wochen hinaus zog. Natürlich nur spaßeshalber und weniger ernsthaft, wie man es von ihm gewohnt ist. Dieses Special gehörte natürlich besonders dazu und bestand zu einem Großteil nur aus Clips mit Sketchen.

Neben Robert Urich und Bob Hope waren auch noch andere, teils sehr bekannte Gäste anwesend:
1980 Bob Hope suggested even before the President of the United States and launched a comical campaign, which went on for several weeks beyond. Of course, just for fun and less serious, as one would expect from him. This special part of course, particularly to and consisted for the most part only of clips with skits.

Along with Robert Urich and Bob Hope were other, some very famous guests present:

Tracy Austin      
Johnny Carson
Sammy Davis Jr.      
Angie Dickinson      
Lou Ferrigno      
Gerald Ford      
Henry Jackson      
Jayne Kennedy      
Harvey Korman      
Paul Lynde
Louis Nye
Gary Owens      
Dian Parkinson      
Stefanie Powers      
Tony Randall      
Vidal Sassoon      
Brooke Shields
Toni Tennille   
Jonathan Winters
Foul-Ups, Bleeps & Blunders (1984)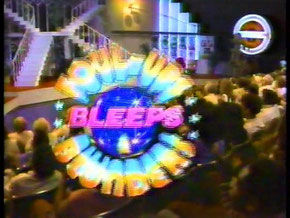 Robert Urich war in einer Episode die am 10. Januar 1984 ausgestrahlt wurde, zu sehen. Bob Newhart und Sally Struthers waren Studiogäste, außerdem hatten auch noch Don Adams und Tim Conway einen Auftritt in dieser Show. Das Moderatoren-Duo bestand aus Steve Lawrence und Don Rickles.

In dieser humorvollen Sendung wurden hauptsächlich Outtakes, also herausgeschnitte Szenen gezeigt. Die Comedy Show wurde bereits nach 2 Staffeln wieder abgesetzt. Eine Folge wurde landesweit ein Thema, dank William Shatner. Dieser zeigte zum allerersten Mal Bloopers der Star Trek-Reihe, für Trekkies war diese Premiere ein ganz besonderes Schmankerl.
Robert Urich starred in an episode that aired on January 10, 1984. Bob Newhart and Sally Struthers were studio guests, moreover, still Don Adams and Tim Conway had an appearance in this show. The presenters duo consisted of Steve Lawrence and Don Rickles.

In this humorous consignment were mostly outtakes, ie shown herausgeschnitte scenes. The comedy show was canceled after 2 seasons. One result was a nationwide issue, thanks to William Shatner. For the first time Bloopers of Star Trek series This showed for Trekkies, this premiere was a very special treat.
A Musical Christmas at Walt Disney World (1993)
Bob moderierte die musikalisch-weihnachtliche Show im Jahr 1993. Zu den eingeladenen Gästen zählten:
Bob hosted the musical-Christmas show in 1993. were among the invited guests:

Kathie Lee Gifford
Trisha Yearwood
Peabo Bryson
Andy Williams
Natalie Cole
Lea Salonga
Steven Curtis Chapman
Lorrie Morgan